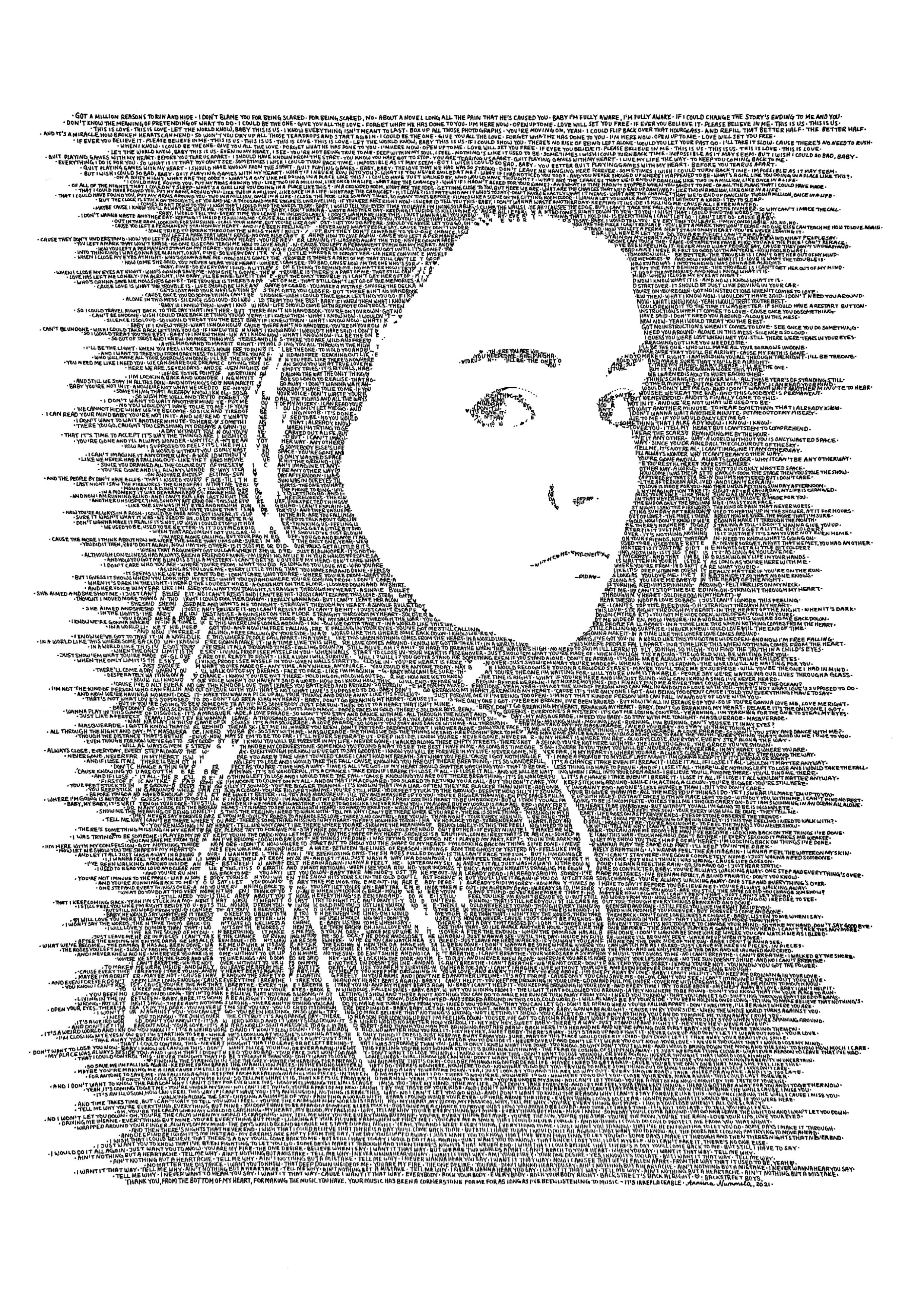 Backstreet
Teoksen valmistumisvuosi:
2021
Koko:
42 X 60 cm
Teoskuvaus:
Backstreet (2021) is a self-portrait that explores the artist's relationship to music. Music can be an integral part of a persons identity, well-being and personal growth. This work is an ode to the musical artists that were most important to the artist growing up.
The artwork is made from the lyrics of 40 different songs written in uniform lines, where the gaps in-between letters and words form the shape of the portrait.
"I've been listening to the Backstreet Boys for as long as I've been listening to music. I really cannot say why I began to listen to their music so much, besides the fact that it made me feel comfortable, safe, and happy. It is music that I learned I could listen to when I'm at my happiest, and sometimes the only thing that makes me feel better when I'm at my worst. Somewhere along the way, it became a lifeline for me that has always been there when I needed it."