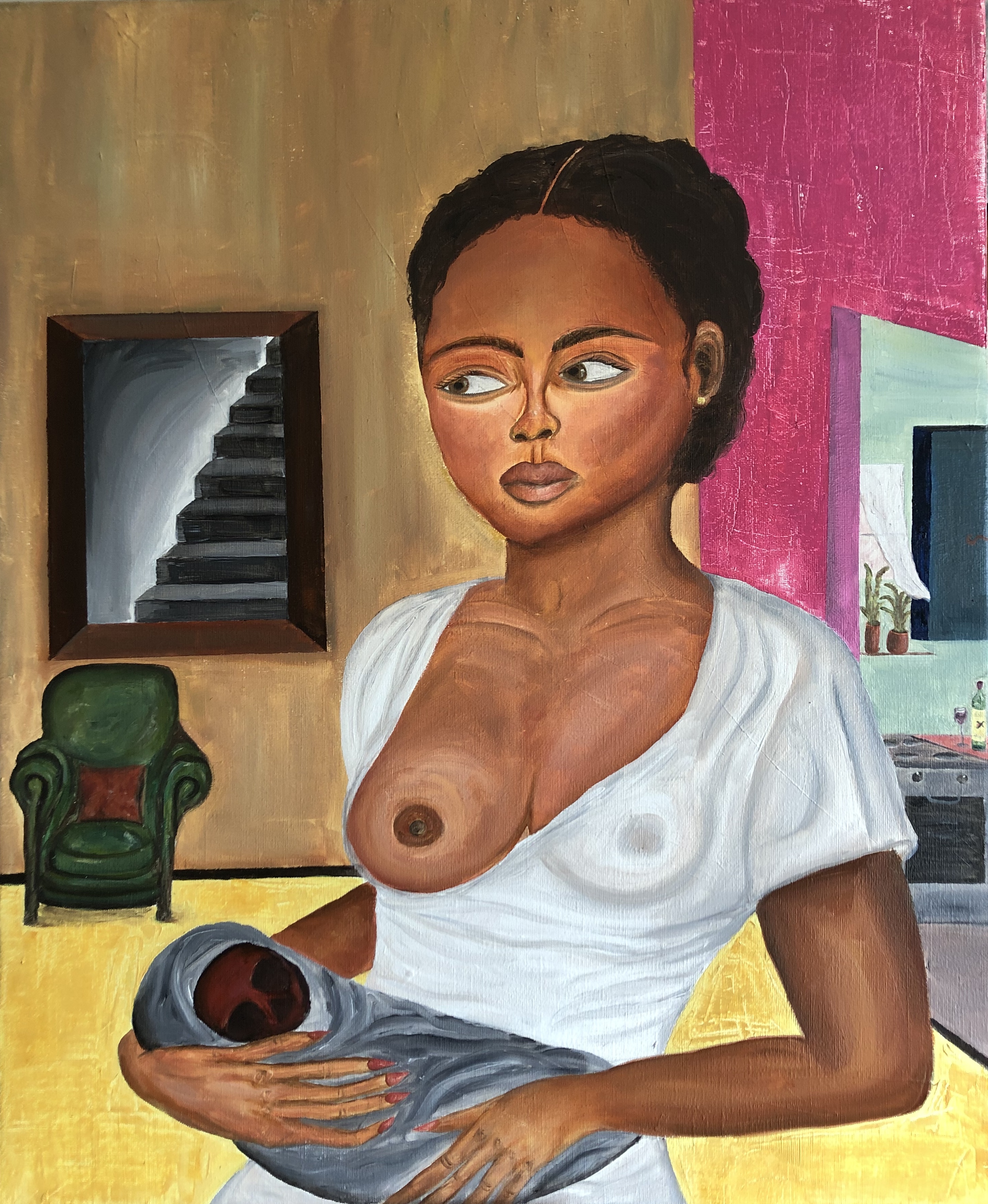 LEARN TO LET GO ALREADY
Teoksen valmistumisvuosi:
2020
Koko:
50cm x 60cm
Teoskuvaus:
Inspiration for this piece comes from a few things. Something I was going through mentally at the moment, A friend of mine, me and my friends apartments, vibrant colors and a previous relationship. As the name states, this painting is about accepting the fact that sometimes you have to let go of things that no longer serve you. The woman is still trying to feed the subject she's supposed to release, and knows it. But it isn't easy. She sees the way out, but is she ready?