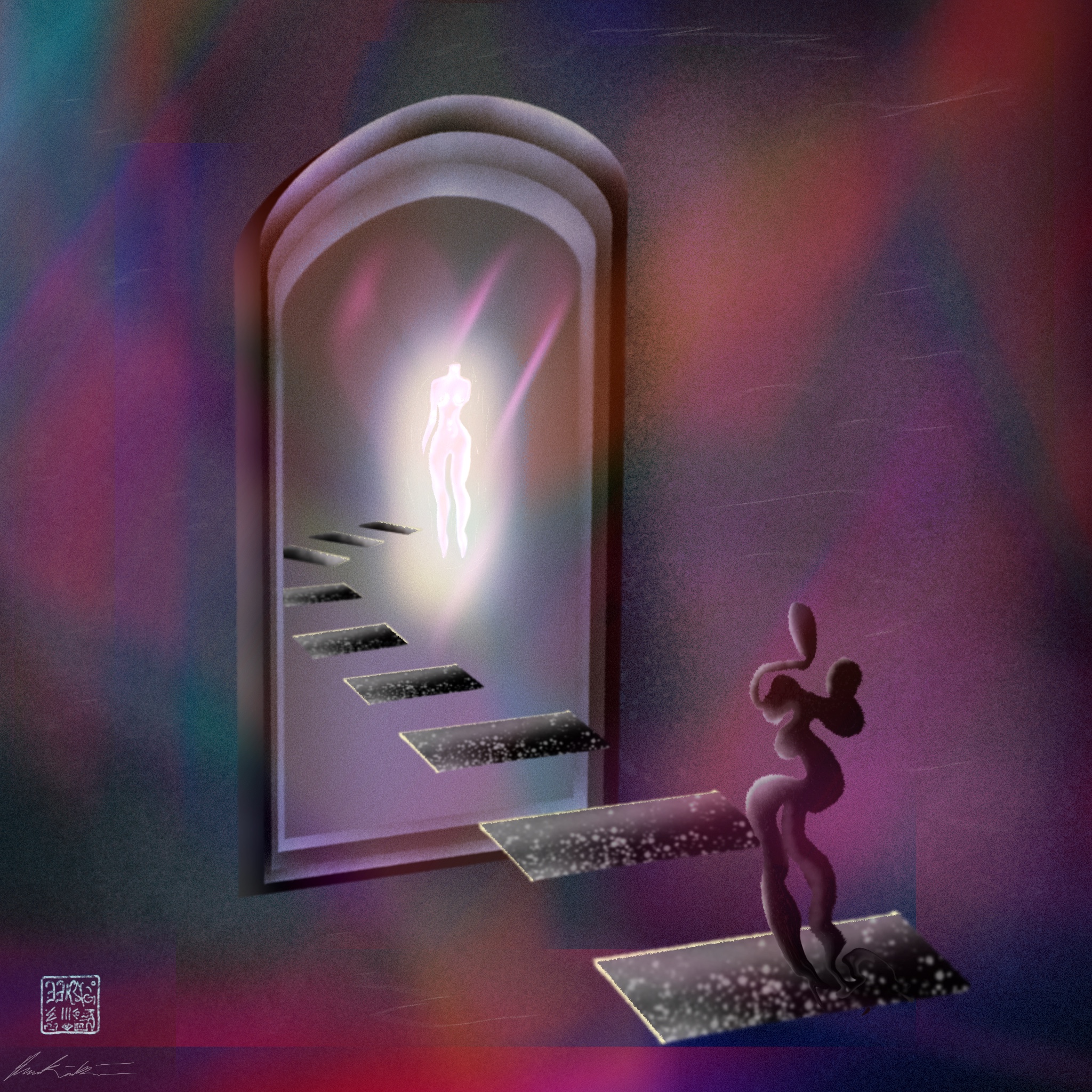 LOVE IS SCARY – Shape Of Mind series part 4
Teoksen valmistumisvuosi:
2021
Teoskuvaus:
"They say love is beautiful, and love makes you happy, but damn. Love can be so scary. In love you have to throw yourself onto this other person and hope that they can always be there to catch you, but what if in your whole life you had no one like that? Taking that first step towards love can be the most difficult action ever. When you finally get enough courage to actually take that step, your whole view of love will change forever."
With this digital painting I wanted to picture the feeling of wanting to fall in love but being afraid of repeating the same mistakes over and over again.